It's all in the detail – A380 service launch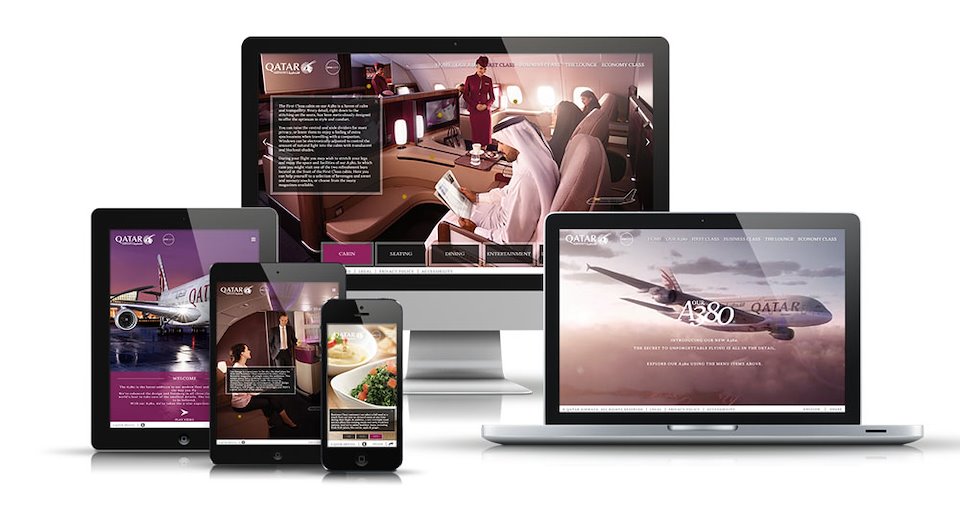 website content development
Qatar Airways wanted to announce the arrival of the new Airbus A380 to its award-winning fleet and to promote an upgraded service between Doha and London and Doha and Paris.
Airbus allows clients of its A380 to configure the aircraft to their own specifications and design. Using this point of difference, a theme was developed around 'It's all in the detail'. By showcasing the impressive attention to detail coupled with Qatar Airways' award-winning service, a compelling story was created that reinforced the airline's premium position in the market.
The campaign was very well received, with Qatar Airways achieving a better than expected occupancy rate of 75% from launch of the new service.
---
For Qatar Airways

Type Fully integrated campaign incorporating digital, interactive website showing details, traditional advertising and press.